CTIA 2012 Chairman promises spectrum expansion for all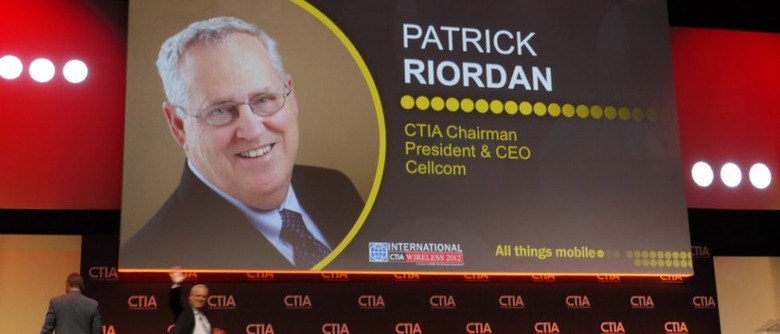 This year at CTIA, the FCC is heading up the CTIA event with commitments to sustainability through both the FCC CEO and the newest CTIA chairman Patrick Riordan of CellCom. Speaking at the first keynote of the event, Riordan noted that The Wireless Association would be bringing forth a renewed dedication to protecting against cyber attacks and would be attempting to inspire innovation and enhance productivity in all things wireless. To do this, they're seeking first ad foremost a major addition of wireless spectrum across the nation.
In a rather interesting display, Green Bay Packers fan Riordan several times spoke about how he desired a Packers Superbowl ring – this representing the next generation of wireless power and reliability. To crown off this dedication to expansion and the fair distribution of wireless power to all carriers, Riordan tossed a Packers-branded football into the audience. Imagine that!
This keynote will continue to reveal the CTIA and FCC's dedication to the wireless industry, next up is Julius Genachowski who has dubbed this event "Geek Fest." Stay tuned to our CTIA 2012 portal for more information all week long!