Crysis creators Crytek homepages hacked, users asked to change logins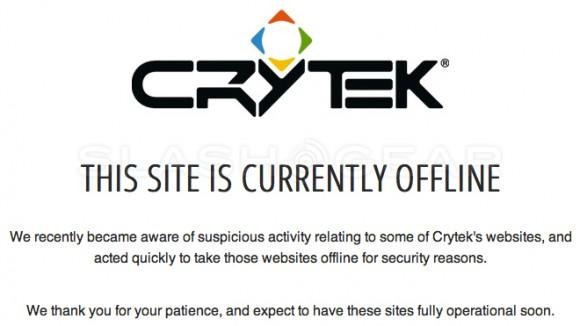 The development team behind the Crysis game family Crytek have suffered what appears to be a malicious attack – or at least "suspicious activity" – in the servers of several of their hero title websites. The developers from Crytek have taken down Crytek.com, Mycryengine.com, Crydev.net, and MyCrysis.com, making sure to mention that GFACE.com, Crysis.com, and Warface.com have been unaffected.
Crytek made clear in an announcement email to users that they're taking all precautions to avoid any unfavorable results from this situation. Those users attached to Cydev.net or MyCrisis.com are being asked to change their password the instant the site is put back online – they further warn that if said users work with the same password on either of those sites that they do on any other site, they should change those passwords as well – as fast as possible.
The Crytek Team noted that they're aiming to get all affected websites operational as soon as possible, and gave their "sincere apologies" in kind.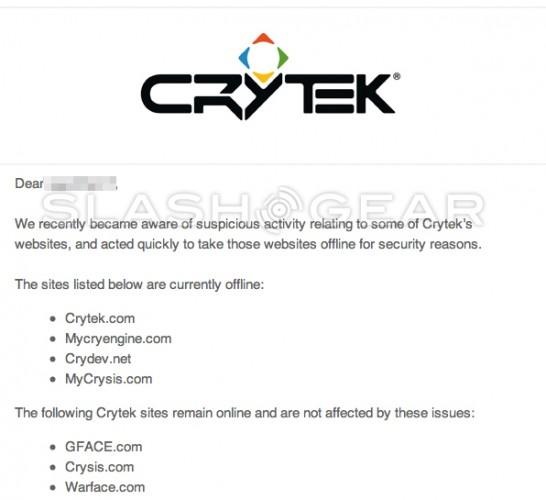 If you do head to any of the webpages listed above, you'll find a message that simple states that the website is currently offline and that that they've been taken down due to suspicious activity. At the moment it's not confirmed what exactly is the matter with each of these sites or if an actual hacker attack has occurred or is occurring. Stay tuned for the full run-down once Crytek lets the universe know.