Crysis 3 Coming To North America February 19, Europe February 22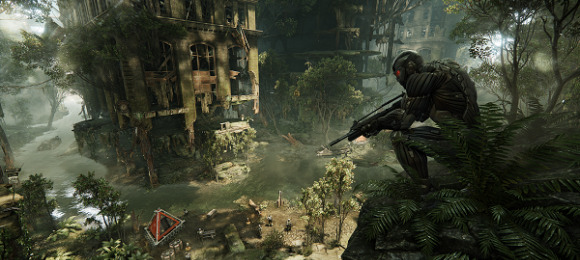 We've already gotten a good look at Crytek and EA's upcoming Crysis sequel, and to say the least, we're pretty excited for yet some more graphics-intensive first-person shooter action. We've already been giving a rather vague release window of February 2013 for the game, but it's finally been announced that Crysis 3 will officially release on February 19 in North America, with a European release happening on February 22.
Also during the announcement, Electronic Arts revealed that they have signed on director Albert Hughes for a new online video series called "The 7 Wonders of Crysis 3," which we covered earlier this morning. Hughes is known for directing From Hell, Dead Presidents, and American Pimp. The series will introduce players to weapons, enemies, locations, and gameplay features that will be featured in the upcoming game.
As far as PC requirements, we also covered that a few days ago, but to refresh your memory, the minimum system requirements include a DirectX 11-compatible graphics card with at least 1GB of video RAM, a "dual core CPU", and 2GB of RAM (3GB if running Windows Vista). Also, you'll need to be running at least Windows Vista (sorry, XP users).
Crysis 3 is available now to pre-order, and if you do end up pre-ordering the game, EA will give you a digital copy of the original Crysis to play through while you wait for Crysis 3 to release. It's certainly not a bad deal, but it would be better if they offered both the original Crysis as well as Crysis 2.