Crytek teams up with Albert Hughes for The 7 Wonders of Crysis 3 video series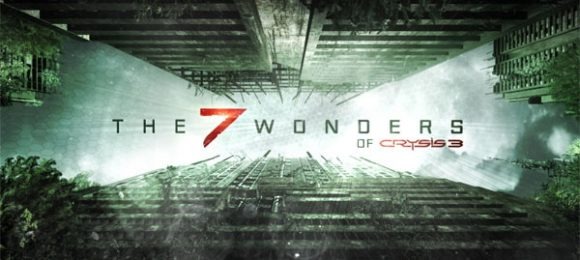 Crytek is really building up anticipation for its coming third installment in the incredibly popular Crysis franchise. The next installment in the franchise is called Crysis 3 and is expected to launch February 19, 2013. Crytek has announced that it has teamed up with renowned filmmaker Albert Hughes to make a cinematic video series called The 7 Wonders of Crysis 3.
If you're not familiar with the name Albert Hughes, you're likely to recognize some of the films he has directed and co-directed. Those films include Menace II Society, Book of Eli, From Hell, and Dead Presidents. The film series is intended to set the stage for the coming video game.
The films will introduce weapons, enemies, and game play features that are new to the franchise. The films also promise stunning visuals, dynamic environments, and the intense adaptive warfare that fans will be able to enjoy when Crysis 3 ships. Crysis 3 is powered by the proprietary CryENGINE promising unparalleled visuals and dynamic game play.
Players of the game will again step into the nano boots of Prophet as he returns to New York to discover the city is encased in a Nanodome. The dome was put in place by the corrupt Cell Corporation. There are seven distinct and treacherous environments inside the dome that are known as the 7 Wonders.