Crock-Pot hits market with WeMo smartphone control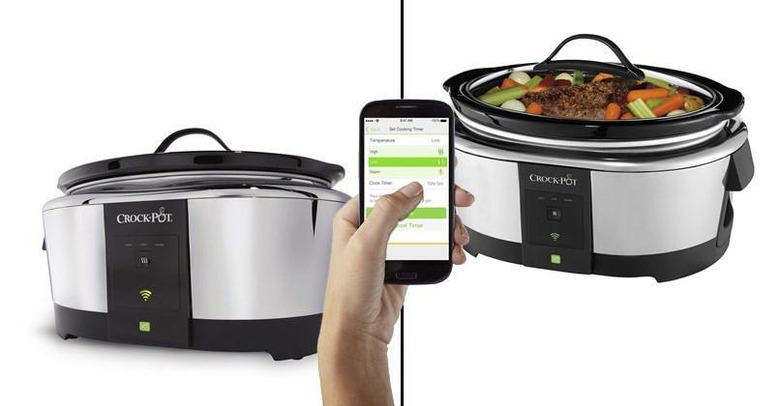 The "Crock-Pot Smart Slow Cooker enabled with WeMo" is a mouthful, to be sure – but it'll also fill your mouth with delicious, digitally controlled cooking excellence. Controlled wirelessly using the WeMo app, this Crock-Pot will allow you to receive alerts, change the temperature, and a variety of other oddities.
This cooker was first shown outside of its behind-closed-doors testing earlier this year. It was met with surprise and amusement, at first. We weren't used to every single device in our home being smart as recent as last year, after all.
Now here in the summer of 2014, it seems perfectly natural to be considering controlling a Crock-Pot with a smartphone. This machine has all of the following functions right out of the box:
• Remote on/off controls
• "Reminders" alerts on your smartphone
• Compatibility with standard Wi-Fi router
• Compatibility with free WeMo app for Android and iOS
• Three remote-control temperature settings
• Automatic warmer settings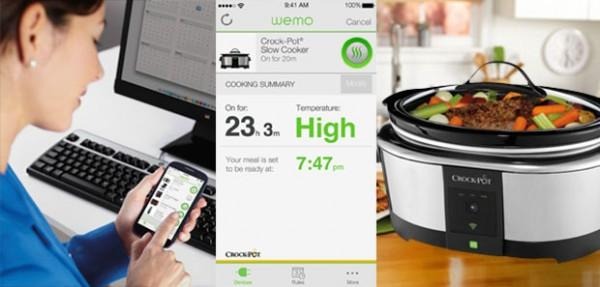 This Crock-Pot also rolls with cool-touch handles, a removable stoneware and glass lid (dishwasher safe), and a 6-quart capacity. You'll be making massive amounts of hot-dish in no time!
The Crock-Pot Smart Slow Cooker enabled with WeMo is appearing in stores as early as this week. Belkin will have this model out for $129.99 immediately if not soon, while in-store availability will be appearing imminently.