Cricket Wireless launches Huawei Ascend Q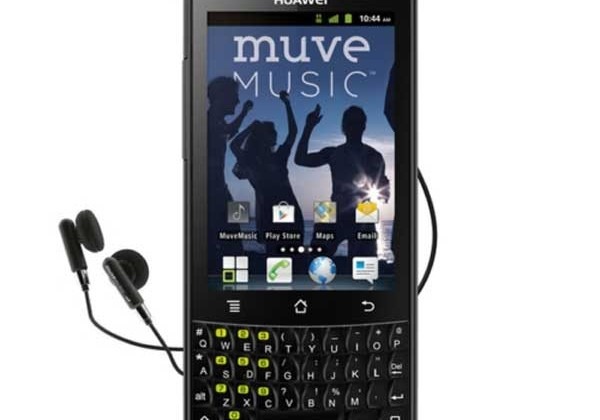 Cricket Wireless has announced the launch of its first Android smartphones to offer a touchscreen and a physical keyboard in a bar form factor. The new smartphone is called the Huawei Ascend Q. The smartphone appears to be your basic lower end Android device with the added benefit of having a physical keyboard for people who aren't big fans of virtual keyboards.
The touchscreen is a 3.2-inch HVGA capacitive touch unit, and the device runs Android 2.3. The processor inside the mobile phone is 800 MHz unit, and the device is equipped with a 1500 mAh battery. The smartphone has a 3.2-megapixel rear camera that can record video and has integrated Wi-Fi. The Ascend Q also has a hotspot feature for connecting other devices to the 3G mobile network.
The smartphone ships with 4 GB microSD card with 3 GB of that capacity set aside for Muve Music. The smartphone carries an MSRP of $139.99 and is available in Cricket stores right now. The smartphone supports Cricket's $55 monthly no-contract unlimited talk, text, and data plan. Buyers of the smartphone can opt for Cricket's Muve Music Unlimited with unlimited music, talk, text, and data for $65 a month.
That unlimited music plan allows the user to download all the music they want from the Muve Music catalog. The Ascend Q features DTS enhanced high-definition audio, supports stereo Bluetooth for connecting to wireless speaker systems, and has a 3.5 mm headphone jack. I think fans of music won't have a problem playing an extra $10 a month for all the music they can listen to.