Creative's New Notebook Soundcard Available Late May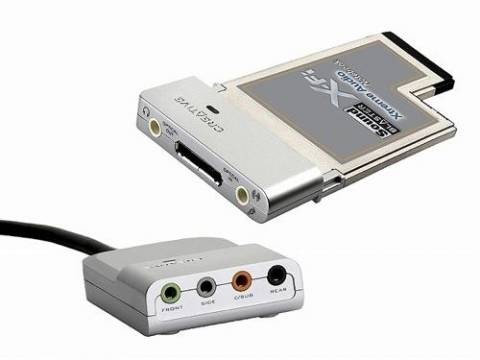 Quality 7.1 surround sound audio is a feature sadly missing from most notebooks on the market. The upcoming Sound Blaster X-Fi Extreme Audio Notebook from Creative hopes to change that.
This little ExpressCard/54-compatible sound card uses Creative's X-Fi Crystallizer and 3CMSS-3D technology to give your laptop a boost in the audio quality department. A 7.1-channel speaker docking module is also included to provide easy access for connecting to your home audio setup.
The Extreme Audio Notebook will ship for $106 later this month.
Sound Blaster X-Fi Extreme Audio Notebook from Creative [via gizmodo]