Creative ZEN MX audio player introduced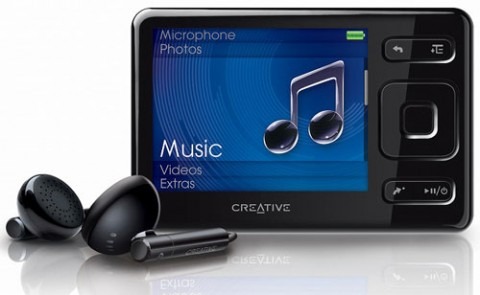 Creative announced a brand new audio player today that adds an entry-level offering to their line up called the ZEN MX. This player is in keeping with the company's current ZEN line up, but offers a few changes that are worth noting.
The ZEN MX player is available in 8GB and 16GB versions that sport a 2.5-inch LCD 320 x 240 resolution display, an SDHC card slot, an FM radio tuner, voice recording and more. It also supports several file types including WMA, MP3, Audible 4 and video-CMV.
The player has 30 hours of playback for audio and 5 for video. You'll be able to get the Creative ZEN MX media player starting on May 5th for about $102 and $144 for the 8GB and 16GB models in Japan. And just so you know, the Creative ZEN X-Fi player will be getting a price cut today, dropping the 32GB, 16GB and 8GB players to about $290, $196 and $144, respectively.
[via Slippery Brick]