Creative to show off new X-Fi Go! mobile sound card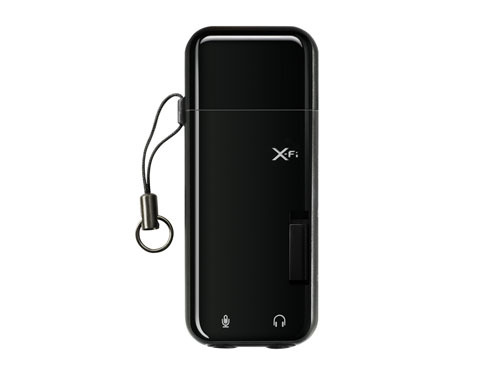 Creative is expected to be showing off their new Creative X-Fi Go! Mobile sound card this week at IFA. The card is an update to the companies Soundblaster Play! and offers users a sound card that they can port between computers and take with them on the go.
The X-Fi Go! has " EAX Advanced HD 4.0 and OpenAL support for gaming, in addition to X-Fi's 24-bit Crystallizer enhancement and CMSS-3D processing". The USB 2.0 device also has 1GB of flash storage which comes pre-loaded with applications like WaveStudio and Alchemy.
The Creative X-Fi mobile sound card is available in Singapore, no word yet on US pricing or availability. The device sells for around $56 US in Singapore, so we can more than likely expect similar pricing in the states.
[via Electronista]