Creative rocks out with new Wireless Rock Speaker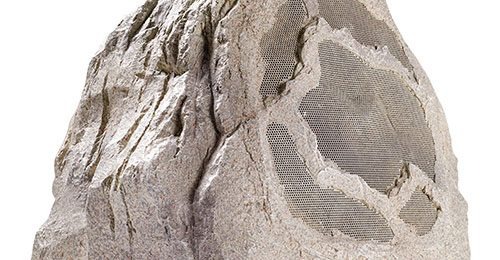 Creative has pulled the covers off a new speaker designed for outdoor use called the Sound Blaster Wireless Rock Outdoor Speaker. The speaker is designed to blend in with the environment and allow you to listen to your favorite music outside with a speaker that can survive the elements.
The speaker uses 2.4GHz technology for wireless connectivity and has a range of up to 100 feet from the wireless source. The speaker inside the rock is a coaxial unit with a 6.5-inch woofer and a stationary tweeter. The outside of the speaker case is designed to look like a granite rock.
Power for the speaker comes from a detachable lithium ion battery pack that is good for up to six hours of playback per charge. The speaker measures 12" x 11.1" x 13.8" and weighs 6.3kg. The Sound Blaster Wireless Rock sells for $199.99 and is available now. You will need a Sound Blaster Wireless transmitter, which is oddly not included.