Creative reveals Sound BlasterAxxT wireless speakers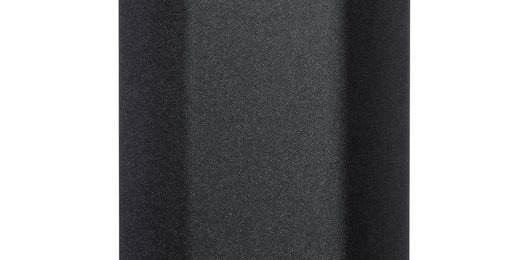 Creative hasn't exactly been making headlines as of late, but the company is hoping its latest products will bring you back to the brand. Today Creative has announced the Sound BlasterAxxT, a wireless speaker powered by Bluetooth that's compatible with iOS and Android devices. On top ofspeaker duties, the BlasterAxxT also includes a dual-array digital microphone for voice calls.
The hexagonal tower features backlit capacitive touch controls at the top, and features new "stacking stereo" speakers, angled to generate the best sound. The BlasterAxxT doesn't need a power brick either, running off a USB connection to either a PC or Mac. To accomplish the sound capabilities, Creative engineered a new multi-core audio processing chip, the SB-Axx1, taking functions from the old Soundblaster line and incorporating support for wireless technologies such as Bluetooth.
In addition to the audio tweaks that Creative includes with SBX Pro Studio, the speaker will feature acoustic echo cancellation, noise reduction, and Smart Volume, which automatically adjusts the microphone levels depending on your distance. If wish your voice sounded even weirder, there are custom voice controls that will distort or enhance your tone to create custom accents, or to dupe others into believing you're a robot or monster.
All in all there are three BlasterAxxT speakers available: the SBX 20, 10, and 8. The SBX 20 and 10 are Bluetooth enabled, while the 8 requires a USB connection to a PC or Mac. The 10 otherwise has all the function of the 20, but has a slightly smaller footprint. The SBX 20 will cost $199.99 when it ships in August, while the SBX 10 ($149.99) and SBX 8 ($99.99) will be available in July.