Creative D220W Wireless Speaker Surfaces at IFA 2010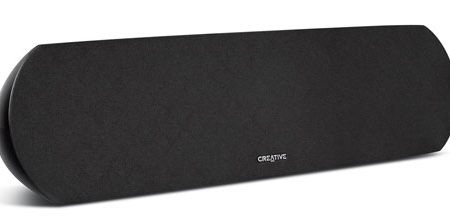 Creative has announced a new low price wireless speaker for a whole home audio system at IFA 2010. The new speaker is called the D220W and it ships with the Sound Blaster Wireless transmitter that plugs into a USB port for streaming from your computer.
The USB transmitter works with both Mac and Windows computers and streams high quality wireless music up to 100 feet from the computer. The D220W works with iTunes and any other digital music service on your computer. It can also stream audio from video sites like Hulu and YouTube.
The D220W is a sound bar style speaker with a glossy black case and Euro style. The transmitter included with the D220W is compatible with any of the other Creative wireless speakers or headphones. The D220W and its wireless transmitter will ship in Q4 in the US for $169.99. The transmitter alone is $69.99.