Creative D100 and D200 Outed for Your Wireless Pleasure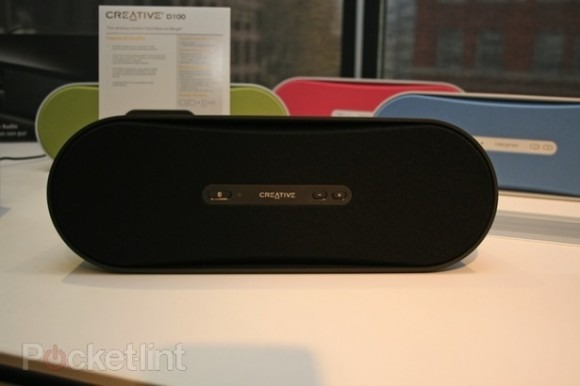 There's something to be said about going wireless. It's a lifestyle we can't wait to embrace, and these speakers are going to help us get there. Well, they would be if we were in Singapore, that is. Creative have just pulled the curtain off their D100 and D200 wireless speakers, and we're hoping just as much as the company itself that they'll help "usher in a new era in pure music listening." We're not even sure what that means, exactly, but we're excited about it nonetheless.
And, while the D100 and D200 are taking the shining spot for now, they're being launched with a pair of other speakers: the ZiiSound D5 which costs $290, and the Inspire S2 2.1 speaker system for $145. The D200 is the smaller, cheaper sibling to the ZiiSound D5, with the same components and same sound as the more expensive version, but it only costs $110. And then the D100 ranges in there for $65, and it's being labeled as a wireless boombox, because it can also be powered by four AA batteries, for all your travelling, shoulder-carrying needs.
All of them are high performance Bluetooth supported wireless speakers that support the apt-X codec, with the exception of the D100. However, perhaps in a trade-off, the model will feature a range of colors to include black, green, pink, and blue. The ZiiSound D5 and Inspire S2 are available right now in Singapore, but all four of the wireless speakers should be made available in stores some time in July. But, which stores and where exactly you'll be able to get them is up in the air.
[via Pocket-Lint]