Create Street View Images With Your Own DSLR Camera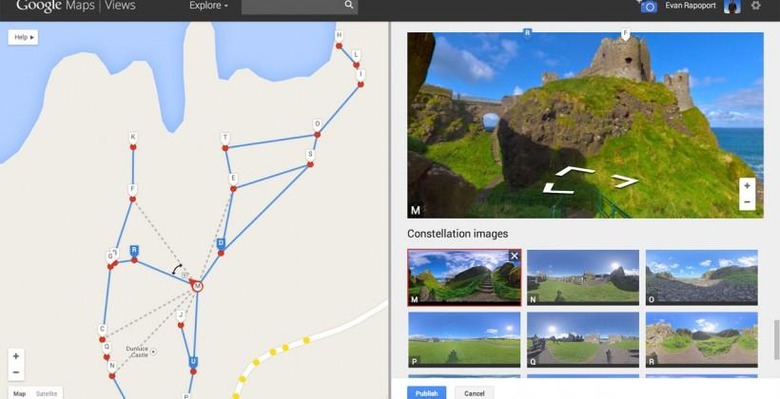 Google has announced a new feature of fans of Street View that allows the user to make their own personal Street View imagery. The Street View experience can be made by anyone using Google Photo Sphere tech or with a DSLR camera. The idea here is to allow the user to create their own interactive maps of their travels for friends and family to enjoy.
The technology can also be used by business owners to create a virtual tour of their business to help attract customers. Google says that users can also link their custom Street View Photo Spheres to Google's own Street View panoramas. Once the photo spheres are published users of Google Maps will be able to navigate between them and Google Maps imagery just as they do with normal Street View maps.
Google says that creators of their own Photo Sphere Street View images can embed their creations on their own website using the interactive viewer. Users can also build applications around their creations using the Google Maps API.
The image here is an example created by Google's Evan Rappoport showing some locations in the UK. This is a cool way for people to show off their favorite places that Google might not have been to with its official Street View technology.
SOURCE: TheNextWeb