Crazy Instant Trend watch from Tokyoflash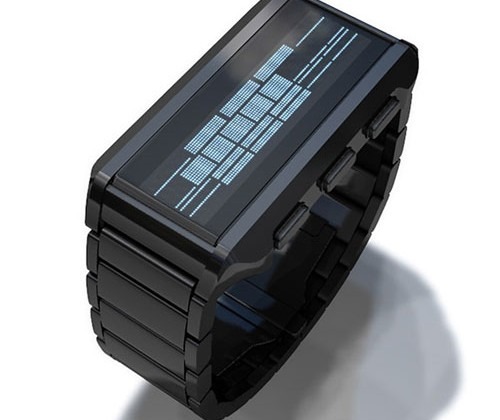 Sheesh, I can only imagine how hard a time I would have actually using the Instant Trend watch. Some days I am baffled by a watch with no markings at all, the thing doesn't even have numbers in its extra geeky mode.
The Instant Trend is more than a watch though. The longish blue text screen can also display messages from Twitter and Facebook. To display these messages it has to be paired with a smartphone via Bluetooth.
I am actually surprised there is no mention of caller ID, if you are pairing with a smartphone that seems to be a no brainer to me. The watch can also display normal time clocks for multiple time zones for days when you can't figure out what time it is in the Tokyoflash clock mode.