Crayola announces crayon based on newly-discovered shade of blue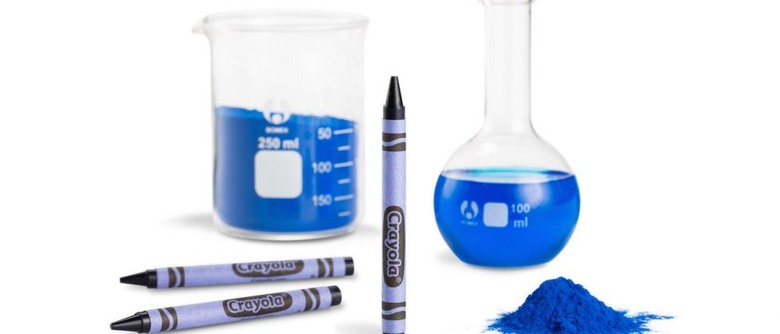 Crayon company Crayola revealed back in March that it was retiring the long-running shade of yellow known as Dandelion. Now it has announced that the crayon will be replaced by a new addition to the blue family, and it's based on an entirely new pigment that was only discovered recently, dubbed "YInMn."
In 2009, a "happy, accidental discovery" resulted in the creation of YInMn at Oregon State University's chemistry lab. Materials science professor Mas Subramanian and his team of grad student were experimenting with chemicals with the hope of developing a new material that could be used in electronics.
After one mixture was heated in a furnace to 2,000 degrees Fahrenheit, it came out in a surprising new shade of blue. As a result it was named YInMn after the mixture of elements it was composed of: yttrium, indium, and manganese oxides.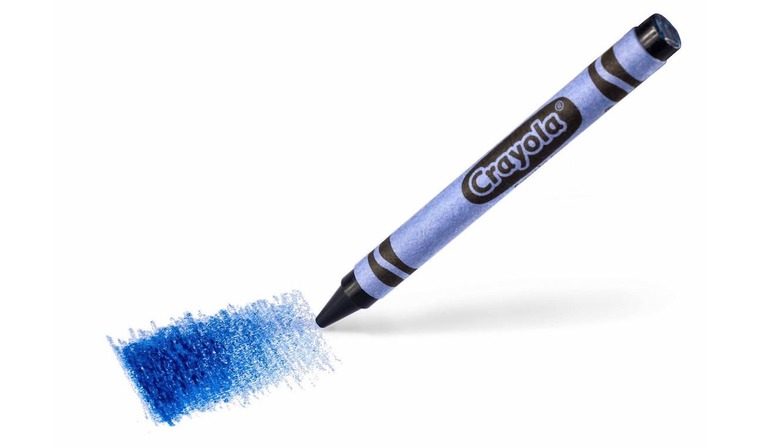 The pigment can't yet be used in materials like crayons just yet, so Crayola says its new crayon is "inspired" by YInMn. But since "YInMn blue" isn't exactly a fitting name for a crayon, the company is holding a contest where it will accept submissions from the public for the next month.
"When we knew that we would be retiring one of our colors from our broad color palette we also wanted to insure that the new color that we brought into our color spectrum was fresh, inspiring and most important innovative," said Crayola director of PR Karen Waters.
"It's truly an honor that our YInMn Blue pigment has inspired one of the most beloved instruments for creativity — a Crayola crayon. We could not imagine a better partner than Crayola, a brand synonymous with color and creativity, to help us share this discovery with the world," said Mas Subramanian, Milton Harris Chair of Material Science at Oregon State University.
Crayola says the name of the new blue crayon will be revealed in September, and will be released sometime in late 2017 starting with the 24-count crayon boxes.
SOURCE Crayola