Crash Bandicoot revival rumored for Switch and PC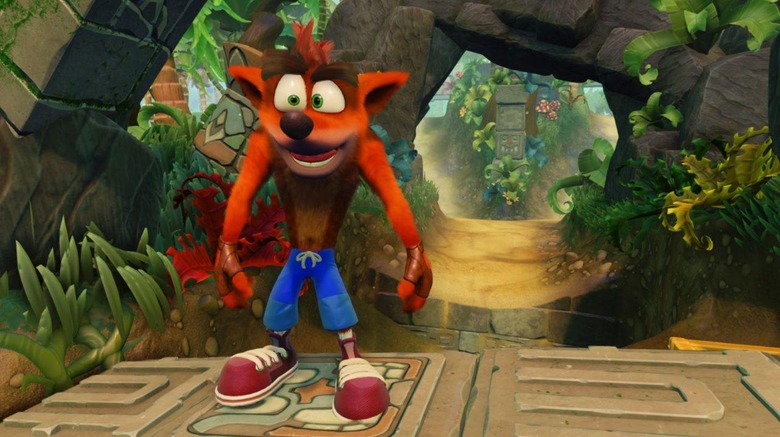 2017 brought the return of a name we hadn't seen in a long time: Crash Bandicoot. After 7 years of silence from the once-popular franchise, Activision revived the original mainline series on PlayStation 4 with the release of Crash Bandicoot N. Sane Trilogy. This remastered the first three games in the franchise for the modern era, but today we're learning that there might be more on deck for old Crash.
In a new post over on the ResetEra forums, one user cites claims from GB Eye licensing manager Max Arguile that this Crash Bandicoot revival is just getting started. In DHX Brands' "Licensing Source Book Europe," Arguile makes three claims of interest. The first is that Activision plans to release the N. Sane Trilogy on the Switch and PC sometime this year.
That first claim makes a lot of sense, as the N. Sane Trilogy was well-received by gamers and critics when it launched on PlayStation 4. Whenever Activision's exclusivity deal with Sony ends, it seems like Activision would look to other platforms to keep this positive momentum going.
Things get a little more exciting when Arguile claims that we'll see a new Crash Bandicoot game in 2019. Apparently, the reaction to the N. Sane Trilogy was so good that it has inspired Activision to revisit the series with new titles, which could be a somewhat risky move. After all, remastering classic games and creating new ones under a much-loved yet old and perhaps dated brand are two different things entirely.
Apparently, though, Activision may not be making this new Crash game as a way of testing the waters, but rather as the beginning of an entirely new Crash series. Arguile's final claim is that Activision has a five year plan for the Crash Bandicoot series which, if we're counting last year's release of the N. Sane Trilogy, means that it would be making new Crash games through 2022.
Obviously, take all of this with a grain of salt. Activision isn't going to comment on rumors like this, so if this is all true, we're just going to have to wait until the company announces 2019's Crash game to get confirmation. Would you like to see Activision revisit the Crash Bandicoot franchise with new games? Head down to the comments section and let us know!