Crash Bandicoot is running to smartphones soon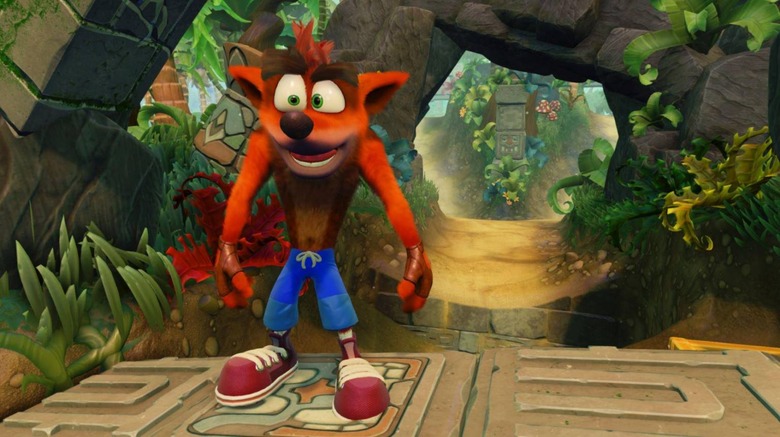 Crash Bandicoot is a video game character who's made his way back into the public eye through well-received remasters like the Crash Bandicoot N.Sane Trilogy and Crash Team Racing Refueled, and now it seems Activision is looking to leverage that rekindled popularity for a new mobile game. Rumor has it that Crash is set to star in a new endless runner, and from the references that have been uncovered so far, it seems to take a number of major components from mobile games over the past decade and mash them up into one title.
Twitter user JumpButton revealed images from the game, which designate this title as an endless runner that's made by King. King, of course, is the developer behind the wildly successful Candy Crush series of mobile games and a subsidiary of Activision. The images that JumpButton shared don't give a ton away, but they do reveal that there will be a base building element to the game, which seems a little out of place in an endless runner.
CRASH BANDICOOT MOBILE GAME REVEALED
investigation by myself and @Motwera

This game can be signed up for NOW it seems.

The way the link was found was by searching the name on FB after previously being a fan of the FB page tied to the Brazilian ads.https://t.co/98Qq3jkJCZ pic.twitter.com/AE6bPek4rq

— JB Long💥 (@jumpbuttoncb) February 7, 2020
For more, we turn to Kotaku Australia, which found a short-lived Storemaven listing and managed to take a screen capture of it before it was taken down. Storemaven describes a game that will have players running through various tracks and collecting as many Wumpas as they can while avoiding TNT crates. The game will also have hidden paths and secret passages to discover, which can unlock new challenges.
When it comes to base building, players will construct buildings that allow them to "create an arsenal of weapons" and "harvest crops to produce power serums." At some point, players will even be constructing a rocket ship to fly to a space station.
So, it seems that this Crash Bandicoot game is all over the place when it comes to familiar mobile game tropes. Neither King nor Activision have said anything official about this game yet, so we'll wait on them for more details.