CradlePoint to show off portable 4G router and home 4G router at CES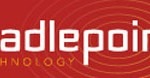 Most of the country still has only 3G mobile broadband access and much of the rural US still lacks 3G service or only has marginally available 3G service. A few of the larger cities in the country enjoy 4G service though. For these 4G areas CradlePoint will be unveiling a couple new 4G products at CES including a portable router and a 4G router designed for the home or office.
The portable router is designed to be carried in a pocket to act as a personal hot spot. The device has a USB port for 3G modems and has an 802.11n WiFi radio built-in. The device supports up to 16 connected computers at the same time and has an internal battery good for up to four hours of use. An optional docking cradle will be offered as well to enhance coverage in doors.
A 4G router for the home or office is also being unveiled with 4G WiMax connectivity. The device has a WAN port, four LAN ports, a USB port for 3G modems, and access for up to 16 devices. Both of the routers support VPN, WPA, and WEP security. The home/office router has failover to switch from wired to wireless access automatically.