Cracker Jack prizes are going digital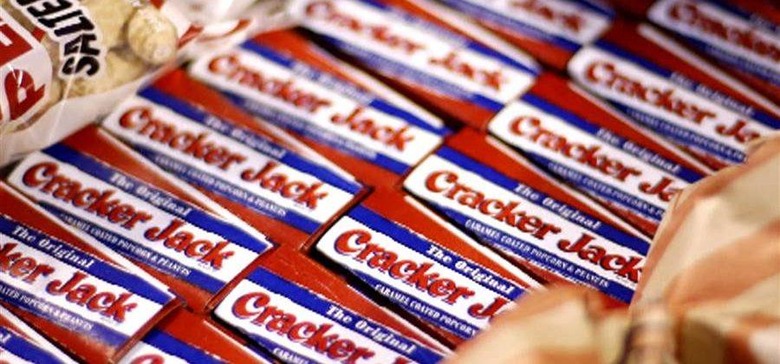 The prize inside Cracker Jack boxes will soon be digital codes, and those digital codes will take consumers to a "one-of-a-kind mobile experience," Frito-Lay has announced. This is perhaps the biggest shift to the Cracker Jack brand over its nearly 125 years, and fully underscores the mobile-centric nature of modern life. Joining the new digital prizes will be a redesign logo and new product packaging.
The digital codes will be in the form of stickers inside the Cracker Jack boxes — QR codes, perhaps — that will open the Blippar app available for Android and iOS (users will need to download it first, obviously). When the sticker is scanned, one of four mobile experiences will open, and users will be able to do one of several things — make baseball cards of themselves to share with others, autograph photos of themselves, play the Dot Race, and more.
Frito-Lay's Senior Director of Marketing Haston Lewis talked about the change, saying:
The Cracker Jack Prize Inside has been as much a part of the nostalgia and love for the brand as the unforgettable combination of caramel-coated popcorn and peanuts. The new Prize Inside allows families to enjoy their favorite baseball moments through a new one-of-a-kind mobile experience, leveraging digital technology to bring the iconic Prize Inside to life.
The new packaging and logo, meanwhile, will be arriving in time for baseball season, says Frito-Lay. You'll see them arrive in stores this month (which means any moment now) featuring a new contemporary white and red striped pattern, Sailor Jack and Bingo still present.
SOURCE: Frito-Lay