Cox to enter wireless industry through Sprint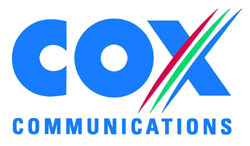 Cox Communications isn't happy to just stick with cable it seems. The current cable provider is now turning to the wireless industry as their next venture.
Under the new plan, subscribers to Cox will be able to watch TV, program their DVRs and sync up their address books with their computers by using their cell phones. It'll be a combination of wireless and cable services.
In order to pull off this plan, Cox is teaming up with Sprint and will be using their network. In the latter half of 2009, this is expected to get a start on the Sprint network, but Cox has plans to set up their own 3G network and possibly 4G network later on in the future. All in all, this sounds pretty interesting. I just wonder how much of a service bump Cox subscribers will feel when this thing goes live.
[via Gizmodo]