Cowon J3 PMP To Have 3.3-Inch AMOLED And WiFi?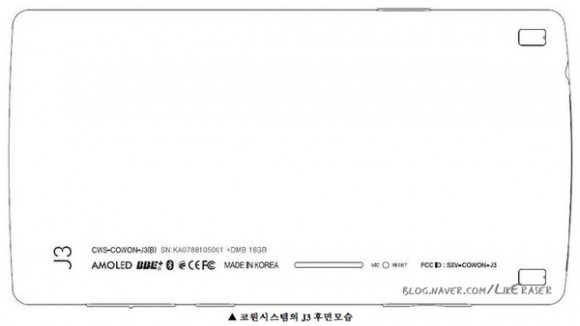 Cowon weren't short of a few devices at CES 2010 last week, but one thing not yet ready for primetime is the Cowon J3 PMP.  The mystery PMP is pretty much unknown beyond this rear-panel graphic that leaked a few weeks ago, but according to a preset in the latest version of Cowon's own jetAudio app spotted by Moveplayer, it will have a 3.3-inch WQVGA (480 x 272) display that's rumored to use an AMOLED panel.
Storage is expected to run the gamut from 4GB through 8GB to 16GB at most, though we're not ruling out the possibility of Cowon adding a memory card slot as they have done on previous models.  Elsewhere there's talk of wireless connectivity too; that could be WiFi or it could be Bluetooth for A2DP wireless headphones.
That's a lot of maybes, we know, but Cowon are known for the high audio quality of their PMPs which is why we generally hold a small candle for the firm.  A higher resolution display might have been nice, but we'll cope with AMOLED and WiFi thank you very much.
[via Player Bites]