Cowon iAudio 9 PMP: broad codec support and TV out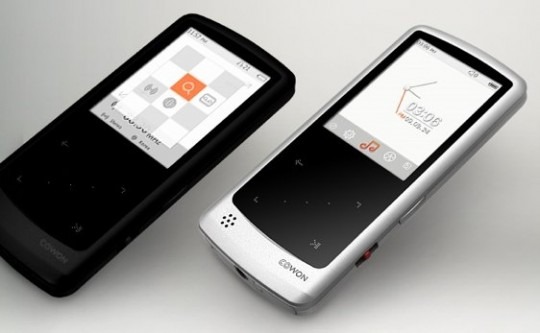 Cowon have outed their latest PMP, the iAudio 9, complete with a 2-inch QVGA display and voice-recorder functionality.  While it may not have the outright style of some rival devices, one thing Cowon have always impressed with is codec support and the iAudio 9 is looking like it'll be no different.
Supported file types include MP3, WMA, OGG, WAV, FLAC and APE audio; AVI, WMV, Xvid and ASF video; as well as an image viewer, Flash Player and text viewer.  Cowon have also loaded JetEffect 3.0 BBE+ for improving sound output, and there's also a TV-out connection for watching video on a bigger display.
The whole thing measures 42 x 95 x 8.9 mm and has a built-in speaker and FM radio.  No news on how much it will cost, what capacities will be on offer or when it might launch, but if you're swayed more by codecs and sound quality than you are following the iPod fashion train, the iAudio 9 might be worth waiting for.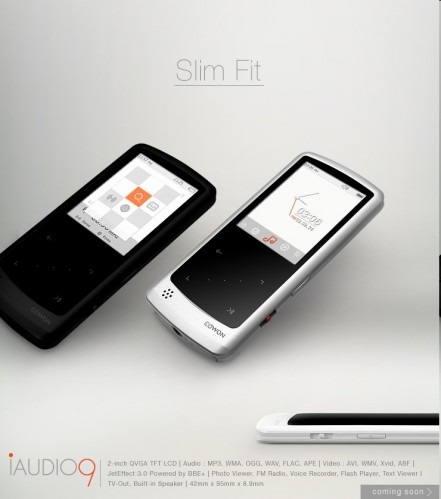 [via DAP Review]