CoWatch "Alexa Smartwatch" Is Now Up For Purchase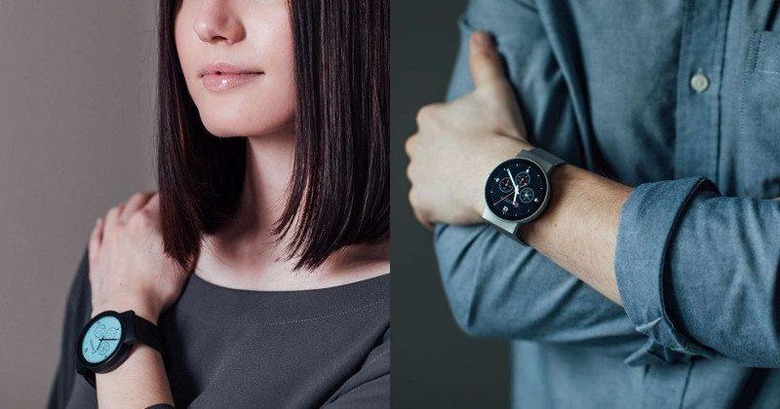 We may receive a commission on purchases made from links.
We already have Siri, Google Now (soon to be Assistant probably), and even Cortana available on our wrists, but one virtual assistant remains unaccounted for. At least until today. No, Amazon hasn't made a smartwatch (thankfully) but you can have the next best thing. CoWatch, the smartwatch that breezed through Indiegogo with its promise of putting Amazon's Alexa on your wrist, has fully come out of the woodwork and can now be purchased by anyone. All you need is to shell out $299 for a piece.
The idea of an Alexa Smartwatch is unusual and intriguing. A year or so ago, it might have even sounded absurd. Born inside the cylindrical body of the Amazon Echo, Alexa started out slow, before picking up the slack and spreading its wings not just to third-party services but also to third-party devices. The CoWatch boasts of the title of being the first smartwatch to have Alexa inside.
What that means, in practice, is having access to the same voice control integration with services, smart home appliances, and shopping that Alexa offers elsewhere. Alexa is the voice that powers the CoWatch's new Cronologics OS, which is compatible with both iOS and Android. The number of things the CoWatch can connect to and control is expanded exponentially with its integration with the IFTTT service.
If the specs for the smartwatch haven't changed since its crowdfunding campaign last April, potential buyers are looking at a round smartwatch powered by a dual core processor with 1 GB of RAM and 8 GB of internal memory. The screen is a 400x400 Super AMOLED, somewhat higher than your usual smartwatch. The wearable naturally has a host of sensors, including motion and even a heart rate monitor. Unlike smartwatches like the Samsung Gear S3, however, it is completely dependent on a paired smartphone for connectivity.
The CoWatch goes for $299, available now on Amazon. It is by no means a cheap piece of tech, which some might find risky for a relatively less known brand, even with Amazon's stamp of approval.
SOURCE: CoWatch