Could the Netgear EVA8000 be the best wireless media streamer yet?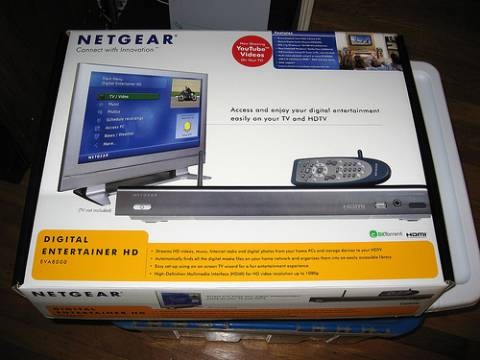 Sometimes it's all just a matter of being in the right place at the right time.  Blogger Jeremy Toeman, on a guest stint with Netgear, managed to get his devilish digits on their brand-new EVA8000 Wireless Digital Entertainer HD, a slab of lounge entertainment that can burrow happily through your standard network shares and stream video, music and images to your TV.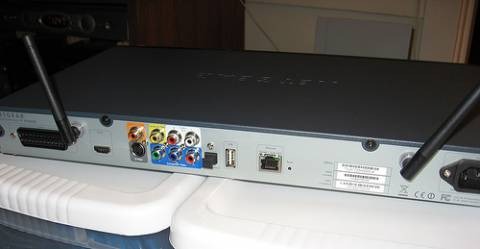 A quick glance at that rear panel shows that Netgear have blessed the EVA8000 with an HDMI port, all the better for pumping out that lovely, High-Definition video.  It integrates nicely with YouTube and Flickr (you'd be surprised how many competing models don't) and should you be lucky enough to have a number of them they can all be synchronised to play the same thing simultaneously.
Despite not even having a full day with it, Jeremy has managed to upload twenty minutes of hands-on video footage, showing you everything you might want to know.  $399 for wireless 1080p HD streaming, simple set-up and – perhaps most important – support for open standards (unlike a fast-approaching rival unit from a fruit-themed manufacturer) doesn't seem all that steep.
Hands on with the Digital Entertainer HD [Jeremy Toeman's LIVEdigitally]