Cotton Candy puts Android in an HDMI dongle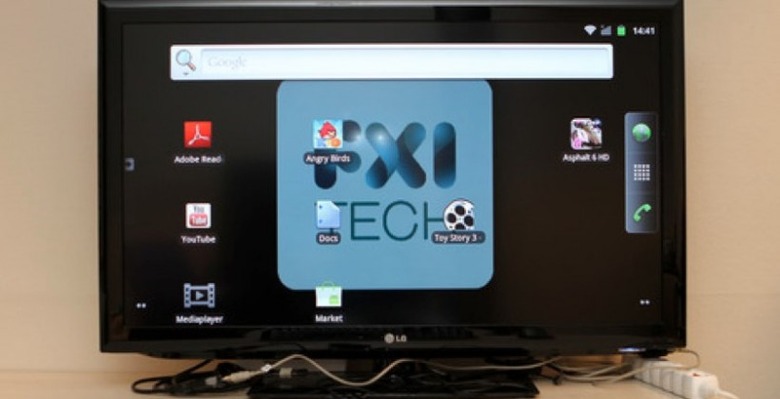 Tiny computers you can fit in your pocket aren't new – they're called smartphones – but FXI Tech reckons there's also a place for its PC-in-a-thumb-drive, the "Cotton Candy" stick. Toting an HDMI plug on one end and a USB on the other, with an ARM Cortex A9 dual-core CPU, ARM Mali-400MP GPU, WiFi b/g/n, Bluetooth 2.1 and a microSD slot sandwiched in-between, the Cotton Candy hooks up to displays and other computers and loads up its own Android OS for easy cloud access.
As with other thin-client style devices we've seen before, Cotton Candy is intended to work around the limitation of small screens on small gadgets. You might be able to remotely access your work PC from your phone, for instance, but you may not be able to see much of it on a phone-scale display.
Bluetooth is used for peripheral support while the dongle is plugged into a TV, and your smartphone can hook up wirelessly to act as a mouse or keyboard. When hooked up to a Windows, Mac or Linux computer, meanwhile, Cotton Candy can borrow their peripherals and present its own UI either full-screen or windowed. MPEG4 and H.264 video decoding is supported, at HD resolution, and there's a special cloud interface to get you logged into your services.
FXI Tech reckon the Cotton Candy should be on sale by the 2012 holidays, with pricing expected to settle at around the $200 point.