Cosmonauts break a spacewalk record, but HD camera telemetry fails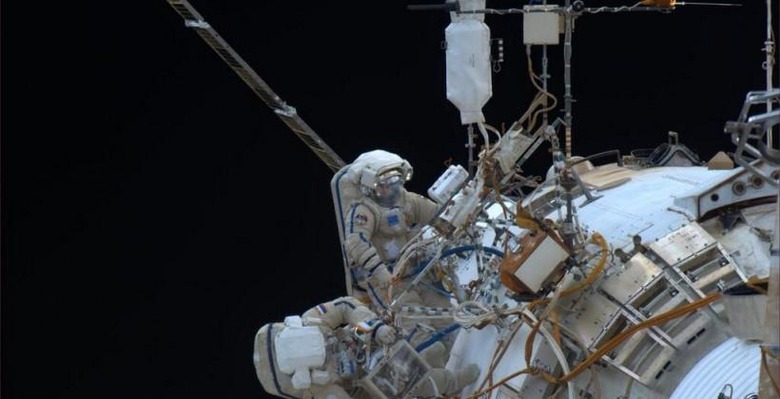 Yesterday's spacewalk outside the International Space Station resulted in a record-breaking amount of time spent moving around in the vacuum of space by a Russian. Commander Oleg Kotov and Flight Engineer Sergey Ryazanskiy spent 8 hours and 7 minutes on the mission, breaking the previous Russian record of 7 hours and 29 minutes set by Flight Engineers Fyodor Yurchikhin and Alexander Misurkin Aug. 16, 2013. The achievement was a little softened, however, as the mission didn't go entirely as planned.
The two cosmonauts successfully installed the two cameras on the exterior of the space station, but they had to go back and uninstall them. The cosmonauts had attached the cameras and a foot restraint to an exterior workstation. They had threaded the data and telemetry cables and discarded the cable reel into space towards the rear of the station's trajectory as planned. But Russian flight controllers on the ground could see no data being relayed, so the cosmonauts had to snap a series of photographs of the rig and cables, detach the cameras, and bring them back into the airlock for inspection.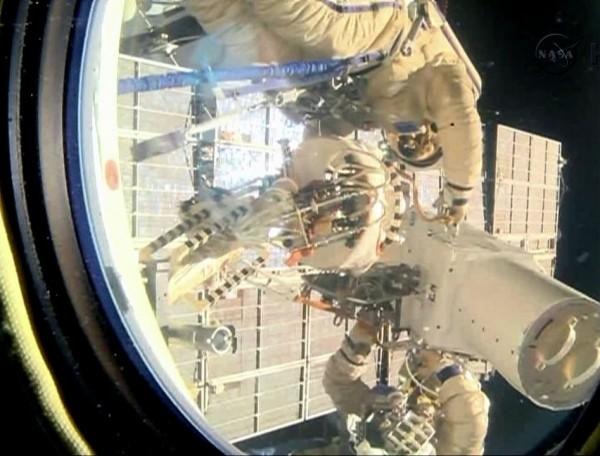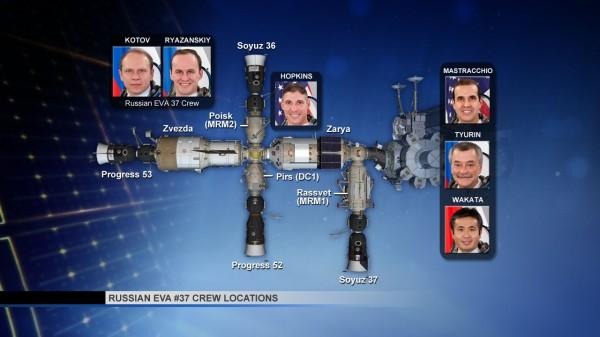 That's the last we've heard of the cameras at this point. The equipment is intended for use as an Earth imaging system for a private company in Canada. One camera is a medium-resolution model, and the other is high-resolution.
Kotov and Ryazanskiy also detached and threw away an outdated seismic monitoring experiment named Vsplesk, replacing it with an updated one named Seismoprognoz. They were also scheduled to remove and litter space with more outdated equipment, but due to the telemetry issue they had to postpone. NASA hasn't specified when the makeup spacewalk will take place.
SOURCE: NASA