Corvette Racing's Rear Radar System Demoed In Video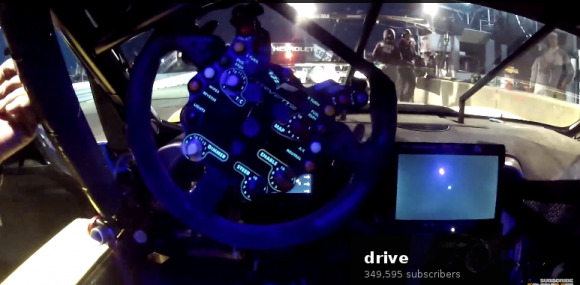 Pratt & Miller has created a rear-facing radar that can track approaching cars, with the information gathered being offered to the driver via a display. The system was shown off at 12 Hours of Sebring, and is said to be the only currently available of its kind. You can check out a video of the intriguing radar after the jump.
Corvette Racing's radar system is similar to the camera systems used to provide visibility in blind spots, but with a sophisticated vehicle tracking feature that can provide racers with information that could be difficult to get otherwise, such as during the night time. Check out the video below to see it in action.
Pratt & Miller embeddded systems engineer Chris Hammond said, "The system uses a rear-facing radar sensor to track up to 32 objects, and runs on a custom-built Linux PC with a Core i3 CPU. With a momentary glance the driver knows how many cars are following, how far back each one is, their closing speeds, and whether or not they are probably a faster class."
The radar works something like this: The camera keeps an eye on the vehicles nearby, and whether it is bright and sunny or dim and rainy (or after dark), the system will use symbols to indicate things about other racers. For example, a yellow symbol is used to identify vehicles that are going the same speed as the driver's car, while a green symbol is used to show a car that is going slower and a red symbol to show cars that are going faster.
[via Autoblog]