Cortana on Windows 10 will support 6 more countries soon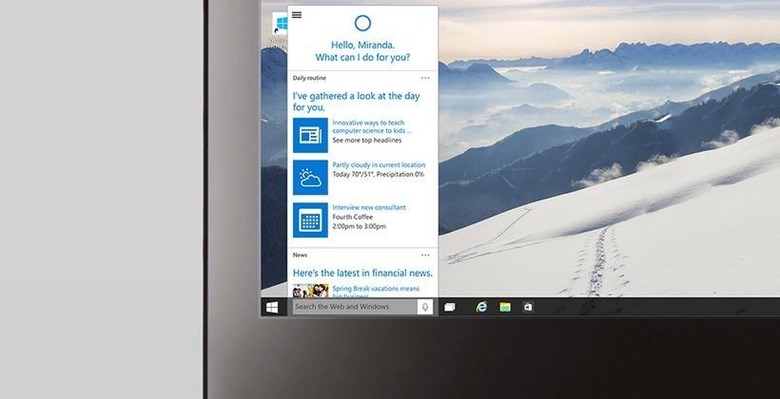 Windows 10 is bringing Cortana, but only for some users. That was disappointing news for those in regions outside of where it would be supported, but, of course, Microsoft has plans to expand the number of countries where it will be available. When Windows 10 launches later on this month, Cortana will be available to those in the United States, United Kingdom, France, Italy, Germany, Spain, and China. Over the remaining months of 2015, though, it will be gradually expanded to include six additional countries.
Today Microsoft's Marcus Ash, the Group Program Manager for Cortana, detailed the company's efforts with the personal assistant, and also revealed that individuals located in a handful of countries outside of the aforementioned ones will be getting Cortana on Windows 10 in the coming months.
The expansion will start with Windows Insider Program customers in Australia and Japan, and in English in Canada and India. When precisely that expansion will happen wasn't detailed, but following it "later this year" will be the addition of Canada (French), Mexico, and Brazil.
For those unfamiliar, Cortana is a personal assistant that has been available to Windows Phone users, and that has recently leaked for Android users (we'll be seeing its official Android launch in the near future). The Cortana expansion on Windows 10 will include tweaks tailored to each market — different voices, applicable idioms and speech patterns, and more.
Windows 10 launches on July 29. Check out the timeline below for more.
SOURCE: Windows Blog