Corsair unveils new Pro Series Gold 1200W, 850W, and 750W PSUs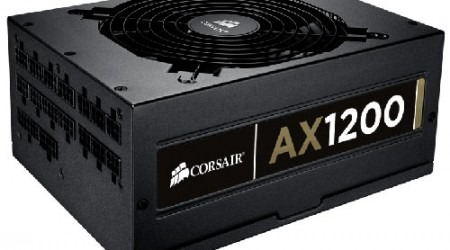 I mentioned this morning that Corsair had unveiled a sweet new PC chassis at Computex that has a USB 3.0 port on the front. Corsair has also unveiled a new line of PSUs at the show called the Professional Series Gold PSUs that are all 80 Plus Gold certified.
The new line of PSUs come in 1200W, 850W, and 750W versions and are fully modular. The Gold Plus certification ensures that the new PSUs are over 90% efficient at 50% load when using an 115V input. Users in Europe where 230v input is used can get even better efficiency of 92%.
The PSUs are designed with features to improve efficient, stability, and reliability for server and enthusiast systems. The low profile modular cable sets help to reduce the clutter inside the case by removing cables not needed improving airflow at the same time. Pricing and availability are unknown.