Corsair Reveals Obsidian 700D PC Chassis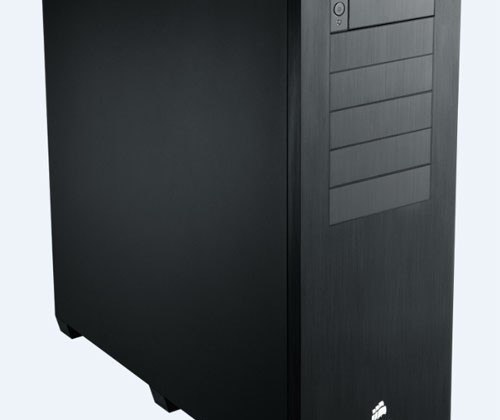 You might recall that last summer Corsair pulled the wraps off its first PC chassis called the Obsidian 800D. That case was an aluminum-clad beauty with a clear side window and hot-swap drive bays to make life easy for the computer enthusiast. Corsair is back with a new Obsidian model called the 700D.
The 700D is the little brother to the 800D and looks virtually identical to the 800D. The only external difference between the two is that the 700D has a solid side panel whereas the 800D side panel has a window.
On the inside, the 700D loses the hot swap SATA drive bays in favor of cheaper fixed SATA drive bays. The other features are the same. The 700D has six 3.5-inch drive bays that are compatible with 2.5-inch drives. It also has five 5.25-inch drive bays on the outside. The chassis has a CPU back plate that is removable, cable management system, and tool-free 5.25-inch bays. The case is set to launch in April at an undisclosed price.