Corsair Obsidian Series 800D PC chassis revealed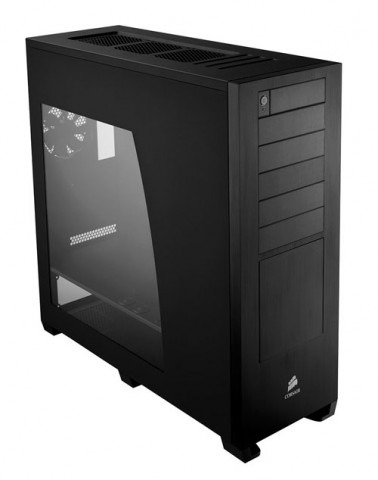 Corsair revealed their very first PC chassis today at Computex. It's called the Obsidian Series 800D and it can support a full tower that can hold 5 5.25-inch hard drives and 6 3.5-inch hard drives all within its steel frame.
The chassis itself is finished in matte black and has a brushed aluminum faceplate. There's support for ATX, Extended ATX and micro ATX as well as hot-swappable SATA bays in the chassis' tool-less frame.
You can install fans in seven different positions including a 140mm fan that goes in the SATA bay. The power supply also has a dedicated intake and exhaust fan, plus you can place 120mm fans in the ceiling, if you wish. You can get the Obsidian Series 800D from Corsair starting in July for $299.