Corsair Dominator GT RAM breaks pair of DDR3 speed records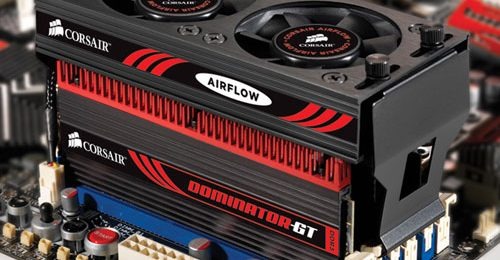 Corsair's ePeen has just got a bit larger thanks to the capture of a couple new records for DDR3 memory performance. The RAM used to break the records is the Corsair Dominator GT GTX6 modules. The RAM was able to break the records for dual-channel memory frequency at CAS 7 and CAS 8.
The RAM hit frequencies of 3078.2 MHz with timings of CL8-11-8-31, 1T and 3059.4 MHz at CL7-11-8-31, 1T. The geek who overclocked the nuts off the RAM to break the records is named Matthias Zronek. The world records were validated using the CPU-Z validation database.
The hardware in the test computer used for the record setting runs was a Gigabit P55-A-UD7 motherboard, an Intel Core i7-870 CPU, and two Dominator GT CMGTX6 RAM modules. Corsair notes that the modular design of the RAM allowed Zronek to attach a Besi Memory-Freezer directly to the RAM heat sinks enabling benchmark temperatures as low as -90C using liquid nitrogen.