Corsair Cherry MX RGB keyboard hands-on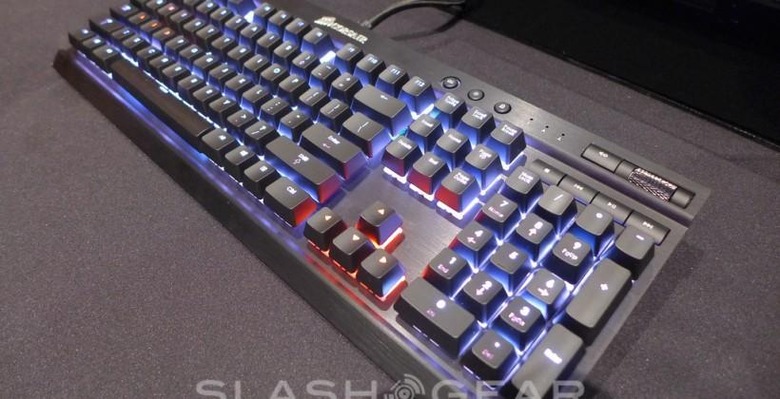 Corsair was here at CES showing off some goodies. There was quite a few items sitting on display and there was talk of the Raptor K40 gaming keyboard as well as the Raptor M45 gaming mouse. While those two items were solid and certainly good options for those looking for new gaming accessories, there was another star here — a rather colorful keyboard.
This latest, and yet to be named, is currently being referred to as the "MX RGB Project" gaming keyboard and is based on the Vengeance K70. The keyboard is equipped with the Cherry MX RGB keyswitches and the overall setup is just about fully customizable. Corsair describes it as offering "nearly limitless per-key lighting combinations."
Options here will include the super-fast Cherry MX Red, Cherry MX Brown or Cherry MX Blue. The Brown is for light tactile feedback and the Blue provides for tactile and audible feedback. Regardless of the option though — the real key here is the color options — nearly any color of the rainbow and what seems to be many more on top of that.
Given this keyboard is still in the project stage, many will likely realize what is coming next. Along with no firm name, there isn't anything solid in terms of a price or release date. Corsair didn't offer anything in terms of a suggested price, however they are planning to have this one on the market in the middle of 2014.