Corsair announces Vengeance K70 gaming keyboard with customizable backlighting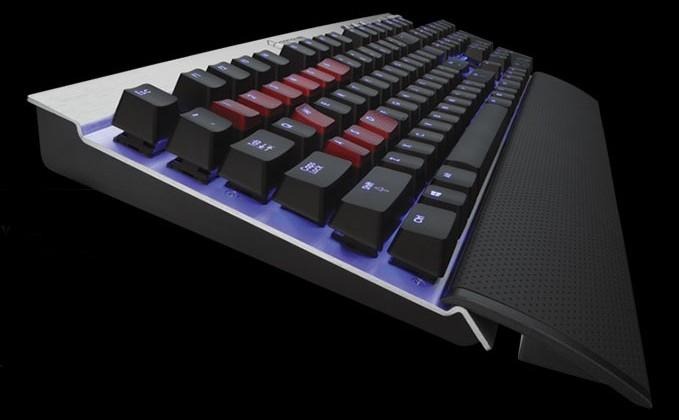 Yes, Corsair is making keyboards now, and they have been for a little while. Their latest creation is called the Vengeance K70, and they just announced it to along with the previously-announced Vengeance headsets. Essentially it's a fully-mechanical keyboard that comes with customizable backlighting, which in this case means that you can control the lighting for each key independently.
The K70 is a slight upgrade to the K60, and is just a bit on the lower end compared to the company's beastly K95 keyboard. However, the K70 still sports a lot of nifty features. The WASD and the 1-6 number keys are coated in Cherry MX Red and are textured for maximum grip during the heat of the battle. These keys are also contoured more so than the other keys, that way you can find them quickly without having to look down.
Corsair claims that the K70 sports a fast and accurate response rate at 1,000Hz, and it can support up to 20 keystrokes at once, which is probably overkill in most gaming situations, but it's a feature that will always be nice to have in case you need it. The chassis of the keyboard is made out of brushed aluminum, so durability should go a long way here.
Other than that, it looks to be the same ole song and dance: multimedia buttons, extra USB ports, and a removable wrist rest. The K70 will be available starting next month for $130, and you'll be able to choose from two different color schemes; silver with blue backlighting or black with red backlighting.