Coronavirus outbreak may be bad news for Nintendo Switch stock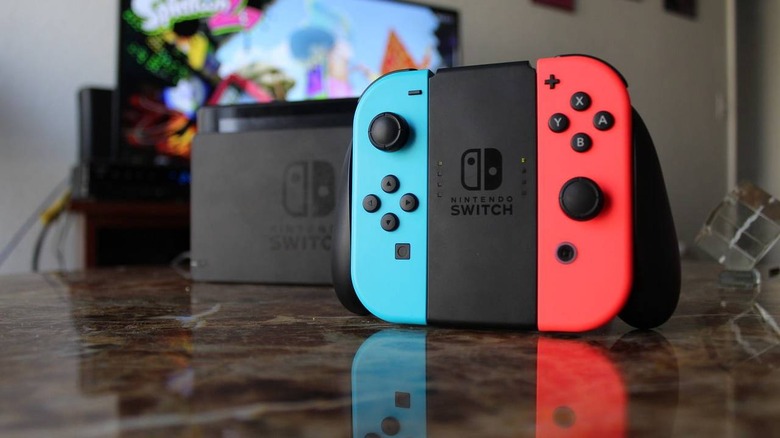 The current coronavirus outbreak, COVID-19, has already impacted the world of technology in more ways than one. Not only have we heard reports of Uber suspending rider accounts out of fears of spreading coronavirus, but Mobile World Congress 2020 – one of the biggest trade shows of the year – has been cancelled due to the outbreak. Now we're learning that the outbreak could have a negative impact on Nintendo Switch stock as well.Bloomberg reports that the Switch could see stock shortages in the US and Europe beginning in April. That's according to "people with knowledge of the company's supply chain," who say that components coming out of China may be limited as the country deals with the coronavirus outbreak.
Though Nintendo moved part of its Switch production to Vietnam last year, it still relies on obtaining some components from China. A shortage of those components could lead to a production slowdown across the board, and that's something Nintendo is already grappling with in Japan.
The US and Europe haven't been felt those same stock shortages yet because stock for the rest of February and March has already been produced and shipped out of Asia. Once that stock sells through, though, the impact coronavirus is having on Chinese manufacturing may produce a ripple effect on Switch stock throughout the rest of the world.
We'll see what happens, but if you're looking buy a Nintendo Switch ahead of the launch of Animal Crossing: New Horizons next month, it might be better to buy one sooner rather than later just to be safe. Assuming the factories producing Switch components are able to return to their full production capacities soon, stock may not impacted too severely here in the west, but as with all things related to the coronavirus, it's impossible to know what's going to happen next.