Corning Gorilla Glass 2 detailed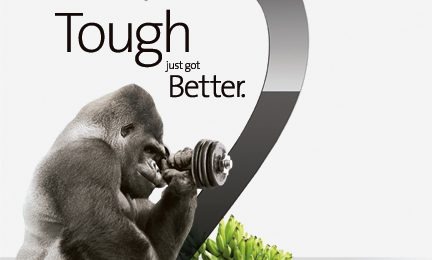 Corning has come correct this week with their second big iteration of the glass that's almost certainly on the front of your smartphone if you purchased a device inside 2011 – Gorilla Glass 2 they call it, and details have been dropped. What you'll be getting here, basically, is a 20 percent reduction in necessary glass thickness with the same resistance to damage that made Corning's solution so popular through the last year. It's "higher functionality from thinner designs" all around this year, and Tough is still Beautiful!
Corning has also detailed a few more bits that are sure to make the masses jump with glee. This new amalgamation in the glass allows for brighter images on the whole (though they don't mention exactly how) and greater touch sensitivity. Specifically they're touting this touch sensitivity as working really great with this year's oncoming torrential downpour of Windows 8 devices. Touch your way to a whole new experience, essentially.
The folks at Corning have also sent along some details on what they've done as far as business for 2011 goes – specifically that inside 2011, once all the numbers are tabulated, they're expected to reach more than $700 million USD in sales. That's more than triple, they say, what they made in 2010. With simple yet fabulously effective improvements such as what they've revealed here, there's no reason to think they wouldn't bump up again this year. We'll be checking out Corning tonight to see what they've got in store for us for hands-on action. Join us then!