Corning announces 1 billion Gorilla Glass devices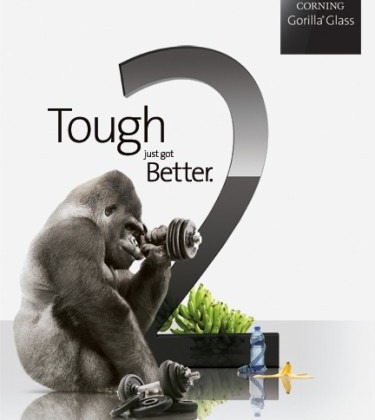 Many of us dread the moment when we might scratch our smartphone screens. That's why a lot of people protect them with cases or maybe even just a simple screen protector. However, the advancement of glass technology has improved over the years, and Corning is just one manufacturer that's making an impact. The company's tough-as-nails Gorilla Glass has been installed on over 1 billion devices so far.
Corning released their Q3 2012 earnings today, and along with the earnings, they touted that over 1 billion (with a "B") devices are equipped with Corning's toughened Gorilla Glass. Furthermore, 33 major brands are using Gorilla Glass on at least one of its products, and 500 individual models of devices are equipped with the glass technology.
The trend of toughened glass isn't only spreading on smartphones, but tablets, laptops, and even televisions are equipped with Gorilla Glass. These are fairly impressive numbers, and they should continue to rise as the popularity of scratch-resistant and toughened glass rises. It may even become the standard one day.
As far as sales figures, Corning earned a revenue of $2.04 billion during Q3, which is up 7% from last quarter, but down 2% from last year. The company ended up with a net income of $521 million, up from $462 million last quarter. However, it's 36% down from last year, which saw a net income of $811 million.