Corbis GreenLight Music launches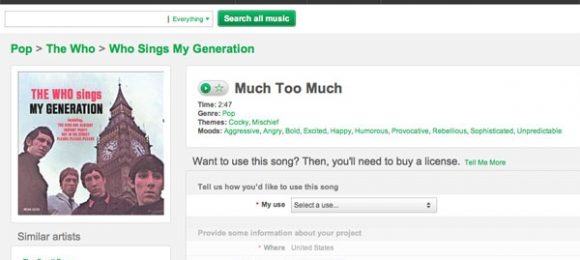 Back in 1989, Bill Gates founded Corbis for licensing digital images to other companies for different uses. The company has now expanded into licensing music with the launch of GreenLight Music. The new music offering already has some of the biggest labels in the world signed up including EMI, Sony/ATV Music Publishing, Universal and Warner.
Companies needing music for commercials or for other uses can license one of more than 1 million tracks that are available via GreenLight Music. The music licensing company has an online marketplace for shopping, and the tracks can be used for trade shows, websites, and other things. The tracks are separated into various categories aiming to help make it easier to pick your song.
Categories include things like cocky, breakups, driving, and romance. Presumably, the goal is to help a person searching for music to match the track to the tone of the presentation or commercial. Once the user has picked the track, the shopper chooses how long they need to use it, and they can then submit a bid for licensing.
[via Geekwire]