Copycat Chinese GPS borrows heavily from N800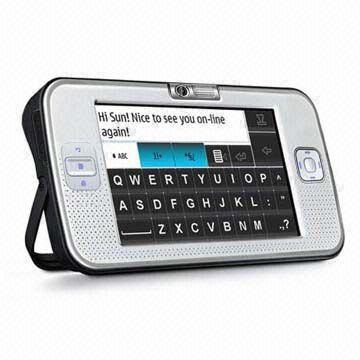 On first, second and even third glance this portable device looks a whole lot like Nokia's N800 web-tablet.  But it's not – it's actually a handheld GPS made by the Chinese company XIACHAO, running on Windows CE and with a design that's, shall we say, deeply inspired by the Finnish company's UMPC.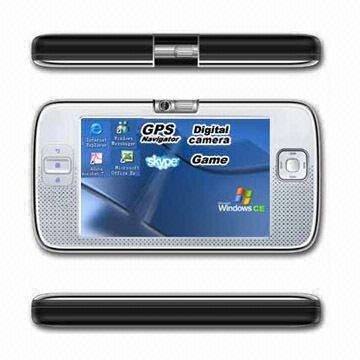 Obviously the Microsoft OS is a big differentiating point between the so-called GPS UMPC001 and the N800, which runs Linux, but otherwise the features seem pretty similar.  Obviously there's sat-nav, thanks to the built-in receiver, and that's joined by WiFi, Skype VoIP support, handwriting recognition direct on the 4.3-inch touchscreen, email and MSN support, and of course Internet Explorer.  Video chat should be possible thanks to the webcam (although this doesn't pop out of the side as in the N800 and is instead mounted in a more traditional above-screen position, albeit in a nifty rotating housing).
Business use is served by a document viewer that can handle Word, Excel, PDF, TXT, PPT and XLS formats, as well as a variety of image types, while a media player for audio and video and a Nintendo gaming emulator offers up some between-meeting distractions.
Of course, this is unlikely to see shelves anywhere outside of the Far-East, which is a shame because feature-wise it doesn't look too bad. 
XIACHAO [via GlobalSources]