CoPilot GPS navigation app comes to Windows Phone 8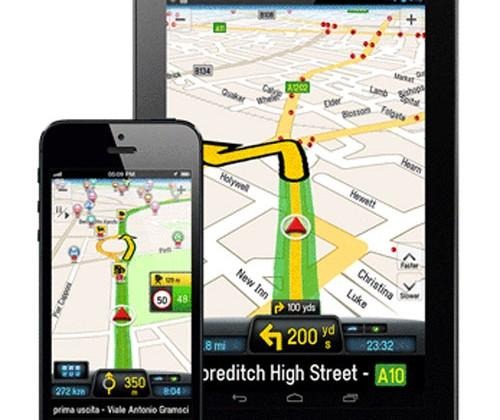 Software company ALK Technologies has announced that its CoPilot GPS navigation app is coming for Windows Phone 8 and Windows 8 devices. The software offers voice-guided GPS navigation for Windows Phone 8 smartphone users and other Windows devices. Using the software travelers will be able to take advantage of turn-by-turn guidance features, trip planning services, and automotive-grade maps stored on the device for off-line use.
The GPS application also supports real-time live services such as ActiveTraffic, Yelp, Wikipedia, and Google Search allowing drivers to stay informed during the trip. The software for Windows Phone 8 and other Windows 8 devices offers clear 3-D maps with Lane Arrows and signpost display. The ActiveTraffic feature calculates the fastest routes and accurate arrival times based on live traffic information.
The application also offers CoPilot ClearTurn making it much easier to navigate complicated highway junctions and intersections. The application also offers on-screen speed limit indicators and warnings when you're driving too fast. The advanced trip planning functionality of the software offers users a choice of three different routes along with drag-and-drop route editing.
The global search capability of the app allows users to find restaurants and other points of interest along their path. The app also has global map regions available that can be purchased and stored on the device to support travels abroad. The software will launch on the Windows Phone Store and Windows Store this summer with a premium paid version and a free off-line trip planning version with a in-app purchase supporting turn by turn navigation.
[via CoPilot]