Coolpad Quattro II 4G And 8920 Smartphone Hands-On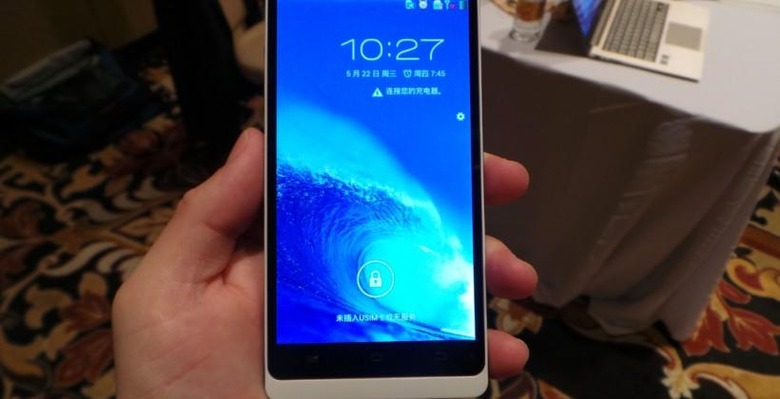 When you hear the name Coolpad it might not ring a bell but the company has big plans for their phones in the US, and are here in Las Vegas for CTIA showing off their latest Android 4.1 Jelly Bean smartphones. The popular Chinese manufacturer wants to deliver quality 4G LTE smartphones for those on a budget, and in a way have stolen the show here at Pepcom. We got a look at their new Quattro II 4G, as well as the impressive 8920 that recently launched in China.
Last year Coolpad launched the Quattro on MetroPCS, and the device sold just under 1 million handsets, which was a big surprise for the company. Now they're back with another option in the Quattro II 4G for C-Spire, and have plans to continue their stateside push. The device might be a top-tier handset but when compared to other 4G devices on C-Spire, the price will win over many potential buyers.
Coolpad's Quattro II 4G sports a 4.5-inch qHD 540 x 960 display, and comes with stock Android 4.1.2 Jelly Bean under the hood. You'll get a 1.2 GHz dual-core Qualcomm processor and 1GB of RAM, and 4GB of internal storage. A 5 megapixel camera and VGA front are included, then an 1,800 mAh battery under the hood. It might not be as high-end as many would like but should certainly satisfy the newcomer to smartphones or someone looking for 4G LTE on a budget. Overall the phone felt quite nice, build quality was impressive given the phone will probably land for under $100 (off contract) and we were pretty impressed by our few minutes with the handset. Here's a few photos for a better idea of what to expect from C-Spire and others.
Then the folks from Coolpad also had another smartphone on hand that was pretty impressive inside and out. Called the Coolpad 8920 for short, but known in China as the TDD-FDD, which explains the type of LTE bands it can handle. It's a first of its kind hybrid device that handles both TDD-LTE and FDD-LTE bands. The interesting part here being that most hardware can only handle one, not both, but thanks to Coolpad this phone can switch between both with ease. It's like the 3G/4G LTE hand-off, only more seamless and will take advantage of future LTE spectrum.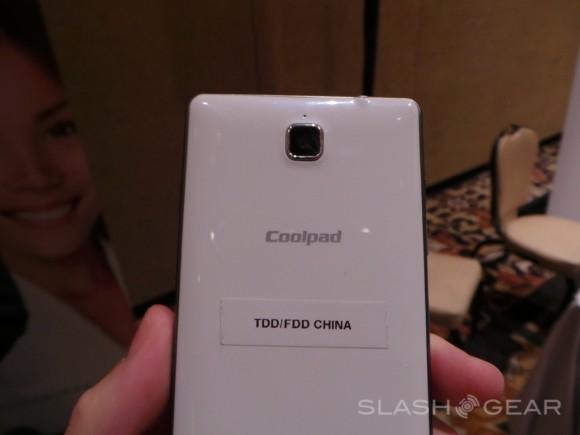 This device was certainly a more premium handset then the Quattro series above, but it will also cost users more too. Running with a 5-inch 720p HD display and Qualcomm's 1.7 GHz Snapdragon S 4 Pro quad-core chip. It also has 1GB of RAM, 16GB internal storage, an 8 megapixel camera and a sizable 3,000 mAh battery. With a aluminum ring around the hard plastic unibody shell it felt nice in the hand, and also comes in black according to Coolpad. This is available in China now, but they're hoping to bring similar technology to the US soon.
Coolpad might not be a household name yet, but with quality devices being offered at affordable prices that could change really quick. Enjoy a few more photos below while you're at it.