Coolest Cooler etches a new Kickstarter record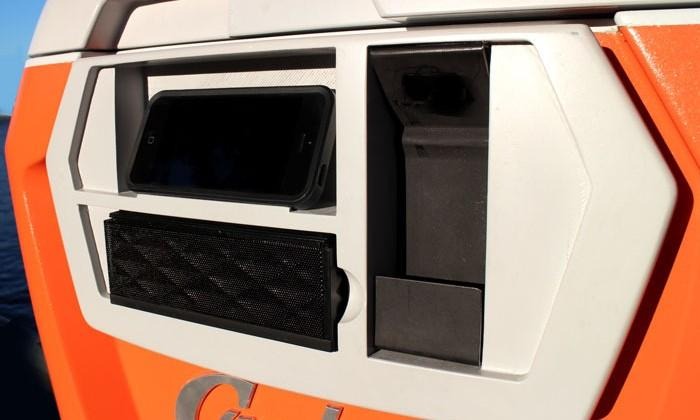 Hailing from Portland, Oregon is the Coolest Cooler, the latest device to take the #1 slot on Kickstarter. The campaign sought only $50,000, but has now exceeded the $10mil mark with a few days of funding left. It has now squeaked past the Pebble's funding, becoming the most-funded project in the site's history.
The Coolest Cooler gives the ordinary camping cooler a modern-day makeover, tossing things like battery power, Bluetooth speakers, and waterproof LED lights into the mix. There's a blender unit built into one lid that is powered by a rechargeable 18v battery, and a USB charger as well to use that same battery for charging your smartphone.
Inside the Coolest, users find two separate compartments for keeping items separated, as well as LED lights that turn on the same way a bulb turns on when you open your fridge door. The lid opposite the blender portion has integrated plate and cutlery holders, and there's a component that works as a cutting board (and an ever-important bottle opener).
Rather than toting around a pair of speakers on your next outdoor adventure, the Coolest also features a removable Bluetooth speaker that is waterproof, able to connect to any mobile with Bluetooth to stream music. If all goes as planned, the Coolest will start shipping to backers in January; the retail price will be $299 USD.
SOURCE: Kickstarter