Cooler Master unveils world's smallest 95W power adapter for notebooks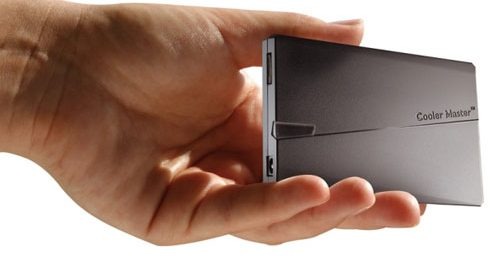 I have reviewed tons of notebooks over the last few years and it seems to me that sometimes the power adapter you need to schlep around with the notebook is as heavy as the notebook in some cases. Those power adapters are also often very large and bulky making them hard to pack into a crowded bag or suitcase.
Cooler Master has a new power adapter for notebooks that is called the USNA 95. The power adapter is billed as the world's smallest 95W adapter. The adapter works with all sorts of gear from smaller notebooks and netbooks to USB gear like mobile phones, iPods, PDAs, and GPS devices. It has a LED that shows when the USB device or notebook is charging.
The adapter has its own USB port for your USB gear and can charge USB devices needing 1A. The adapter is up to 90% efficient and has nine different tips to allow it to work with most notebooks. The adapter measures 2.4" x 0.7" x 4.1" and it will specifically work with Acer, Asus, HP, Gateway, Lenovo, and Samsung notebooks. Pricing for the charger is unknown right now.