Cooler Master unveils CM Storm QuickFire Stealth keyboard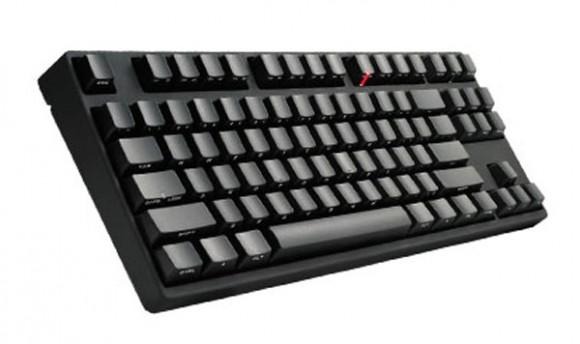 When it comes to keyboards for gamers and touch typists, many people prefer the old-fashioned mechanical keyboard. Most of the keyboards we use today feature membrane keys that don't have the same sort of click as old-school fully mechanical keys. Gaming peripheral manufacturer CM Storm has announced the launch of the new mechanical keyboard called the QuickFire Stealth.
The Stealth part of the name comes in the fact that the keys have no letters and numbers printed on the key tops themselves. The letters, numbers, and symbols are printed on the front of the keys are you can see them from an angle but not directly from the top. The keyboard uses CherryMX switches and features a compact 10-key design.
The keyboard uses four different CherryMX mechanical switches including red, blue, brown, and green. The green version of the switches are exclusive to the CM Storm and each color switch offers a different tactile feel. All of the mechanical key switches rated for 50 million keystrokes. By printing the letters and other symbols on the front edge of the key tops rather than on the top flat surface, the symbols should never wear off.
The keyboard connects to a computer using USB and features adjustable repeat rate shortcuts allowing for more efficient typing and faster game commands. The keyboard features a two-year warranty and is available online now. The keyboard sells for $94.99 directly from Cooler Master.
[via Cooler Master]