Cookoo watch hits funding goal and introduces pink version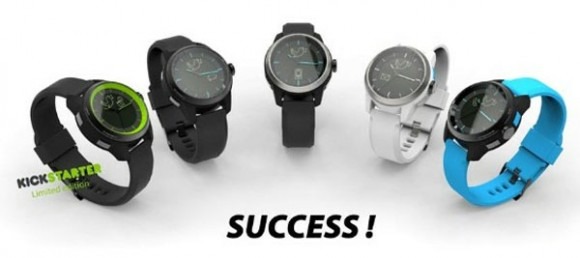 Late last month we talked a bit about the cookoo watch that hit Kickstarter seeking $150,000 in funding. Since the project debuted, it has racked up $163,858 and still has 31 days to go before it funds. That means the watch will earn more than it needed to come to the real world, which is good news for fans. It took nine days for the initial funding goal of $150,000 to be met.
The company is also unveiling new pledge options on its project with the pink ladies' version of the cookoo watch. To get the pink ladies' version will cost you $95 via a pledge. The pink version is the same as the other versions of the watch with the ability to receive notifications from a smartphone app for various things such as tweets, texts, or e-mail.
A few other new pledge options are available as well with the $200 basic developer pack that gets you a black cookoo watch and unsupported license to develop apps using the Connected Device Profile and API for Android devices. For $750, you get an Independent Developer Pack with two cookoo watches and a license to develop an app along with an hour of e-mail support. At $4000, you get a developer pack with 10 watches, a license to develop apps, and eight hours of support.