Cookoo watch aims for another KickStarter mobile watch win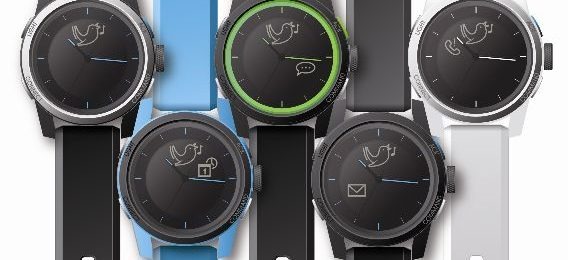 It appears that Pebble is letting its ripples show as another mobile-connected watch concept has appeared on KickStarter with a strong backing. This device is called Cookoo, is listed on KickStarter right now, and has been developed in part by former Microsoft product developer Peter Hauser. The Cookoo watch connects to your smartphone via Bluetooth and has you getting simple updates with light-up icons whenever you get a mobile alert. And it doesn't stop there – this watch is set to take on a whole developer community once it launches as well – the possibilities are quite enticing.
The Cookoo watch will last up to one year on a standard watch battery, even if you are connected with Bluetooth that whole time. The intent here is to have you not checking your smartphone each and every time it vibrates, instead having you see what your alerts are going to be before you get there – it's a battery saver in more ways than one. The watch itself will cost you $50 if you pre-order it with KickStarter right now, but like all KickStarter projects still in their development stage, you'll have to make sure the team gets all $150,000 of their goal before they can move forward.
Abilities of the watch include the following, per Cookoo:
• Check in: be the first to check in on Facebook—with more apps to come.

• Tag a location: tag your current location on the Connected App's map—later you can add notes, pictures, and even share your map with others.

• Take a picture: use the command button as a remote for your phone's camera—perfect for taking group shots!

...and more as the Connected App develops!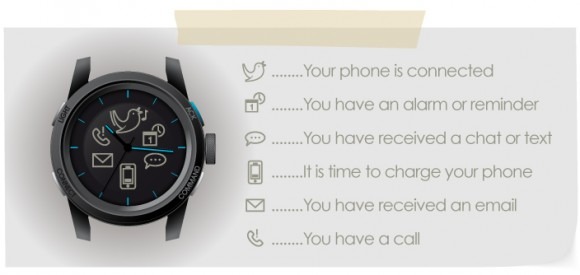 The watch's project page currently shows it to have just above $50,000 pledged with 722 backers. With 43 days to go, there's a very good chance that by July 7th, the Cookoo team will have all the cash they need to make their project take flight. Keep an eye on their KickStarter page and here on SlashGear to see how far they've progressed.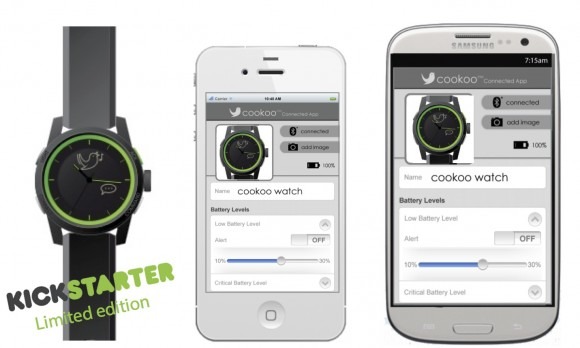 NOTE: This project already shows connectivity with the iPhone 4S and the Samsung Galaxy S III. Even though we're sure the Galaxy S III is only a mock-up, we can guess that this means they'll be supporting the watch and the apps that go with it through the future!
[via Engadget]