Contour Storyteller update links to Facebook, Twitter, YouTube, and Vimeo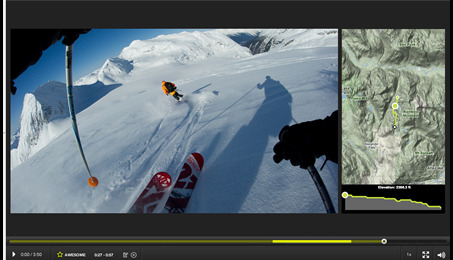 You probably remember those Contour+ hands-free video helmet cameras designed to capture every moment of your extreme adventures in full HD along with GPS info. Well, the software that helps map, edit, share, and configure the camera, called the Contour Storyteller, has recently been updated to make sharing to the most popular social networks easier than ever before.
The Contour Storyteller has been updated to version 3.3.2, which lets you link your Contour accounts directly to your Facebook, Twitter, YouTube, and Vimeo accounts. Once you upload a video, you have the option to share it with one or more of these social network accounts.
The software already lets you map out your adventures, keeping track of your GPS data points. It also allows you to edit your story with an easy "awesome" button that lets you mark your favorite clips for watching later or sharing online with your friends.