Continental and Nokia work to replicate, sync, and control apps on in-car screens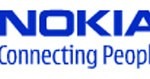 My wife drives an SUV that has a big LCD screen in the dash. I have often wished that the screen could be used to show some the navigation apps from my iPhone when we are driving in her car. Nokia and Continental have teamed up to work on tech that will allow this sort of thing to happen.
The two firms are working on tech that will replicate, sync, and allow control of apps on devices right on a screen in the car. That means you could start and use Ovi Maps for instance on the dash display rather than trying to use it on the small phone screen.
Nokia's part of the program includes the integration of Terminal Mode protocol, which is in the final stages of standardization for mobile devices. Continental is finding various ways to integrate Terminal Mode into infotainment devices in vehicles. This tech will make a great addition to vehicle technology like Sync in my Mustang.