Consumer Reports refuse iPhone 4 recommendation over antenna issue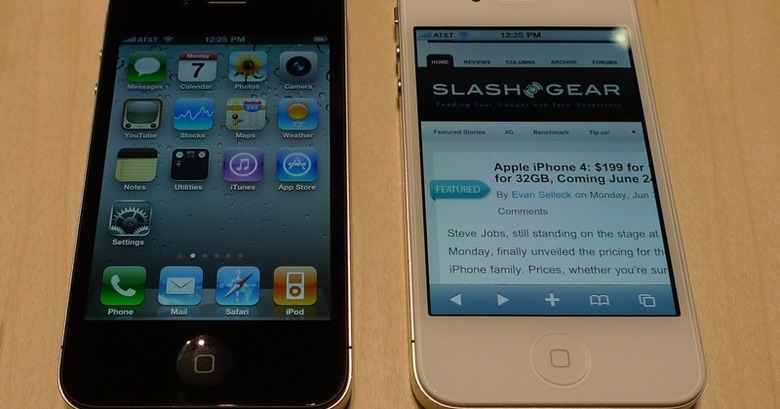 Consumer Reports have been playing with the iPhone 4, and the judgement is clear: while the fourth-gen Apple handset scores high enough to sit at the top of their smartphone tree, it loses out on a coveted "Recommended" rating because of the antenna issue.  The independent testers also cast doubt on Apple's open-letter to iPhone 4 owners, in which they blame incorrect signal meter calibration, and say that "AT&T's network might not be the primary suspect" for the smartphone's patchy performance.
"We reached this conclusion after testing all three of our iPhone 4s (purchased at three separate retailers in the New York area) in the controlled environment of CU's radio frequency (RF) isolation chamber. In this room, which is impervious to outside radio signals, our test engineers connected the phones to our base-station emulator, a device that simulates carrier cell towers. We also tested several other AT&T phones the same way, including the iPhone 3G S and the Palm Pre. None of those phones had the signal-loss problems of the iPhone 4." Consumer Reports
Like others have discovered, Consumer Reports found that applying a strip of masking tape to the bridge between the two antenna can remedy signal problems, but they're not pleased with DIY fixes.  "Apple needs to come up with a permanent—and free—fix for the antenna problem before we can recommend the iPhone 4" they conclude.
Ironically, they go on to recommend the iPhone 3GS as the phone to buy if users want an iPhone, something we can't see Apple being especially pleased with.  The company's PR engine is likely to swing into action soon; Consumer Reports is such a trusted source for mainstream consumers, after all.